Find The Best Fit
Find the best fit in the comfort of your home with our easy guide.
Follow the 4-Steps below
Step 1
Identify the garment's most fitted part.
Example: Pants, commonly, is 'waist'.
Step 2
Find your measurement for this body part.
Consider adding 1-2cm to your measurement for a relaxed fit.
Step 3
Compare your measurements for this body part with the size chart.
Size charts are available from each product page.
Step 4
Select the most appropriate size, and Add to Cart.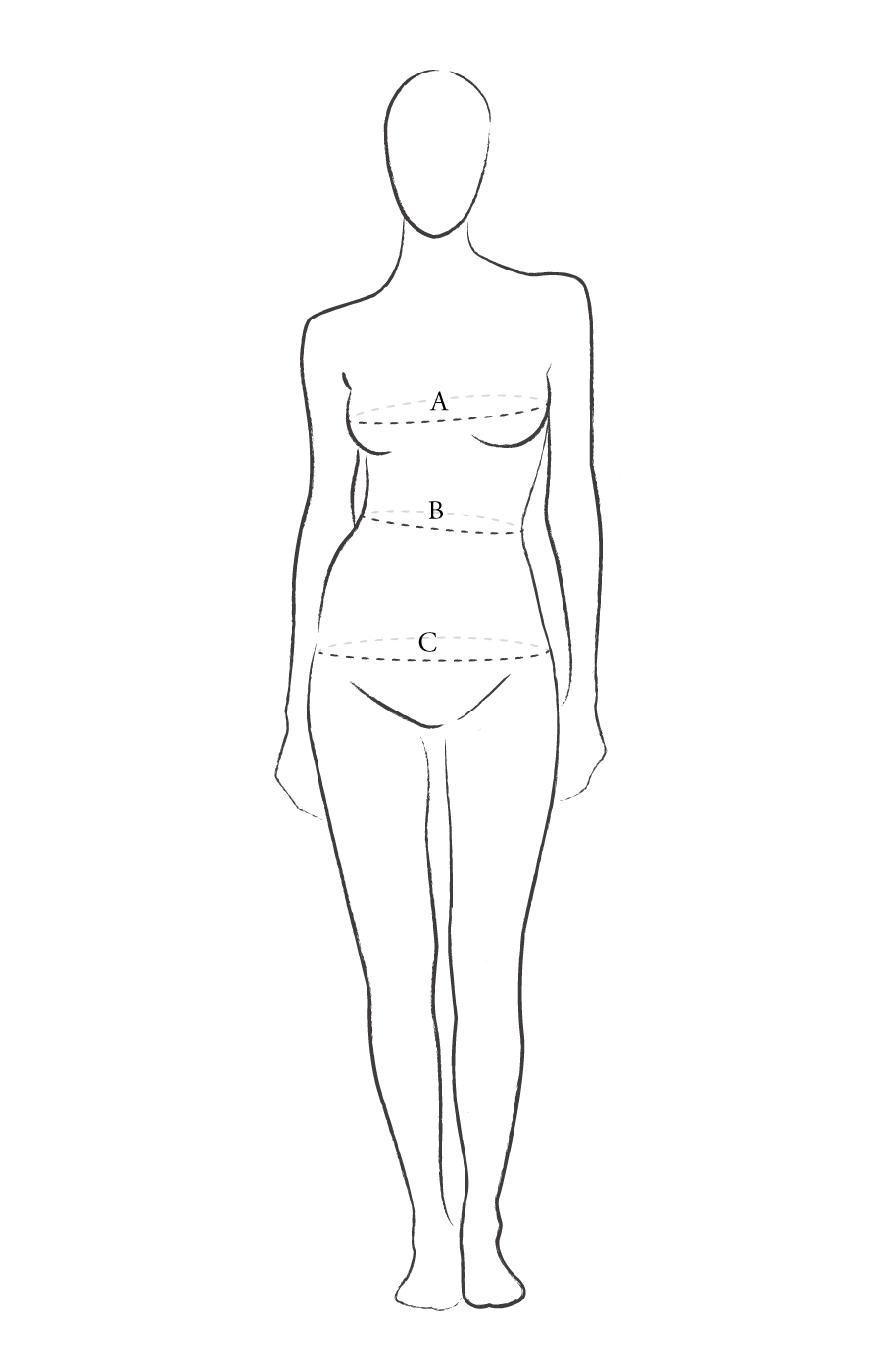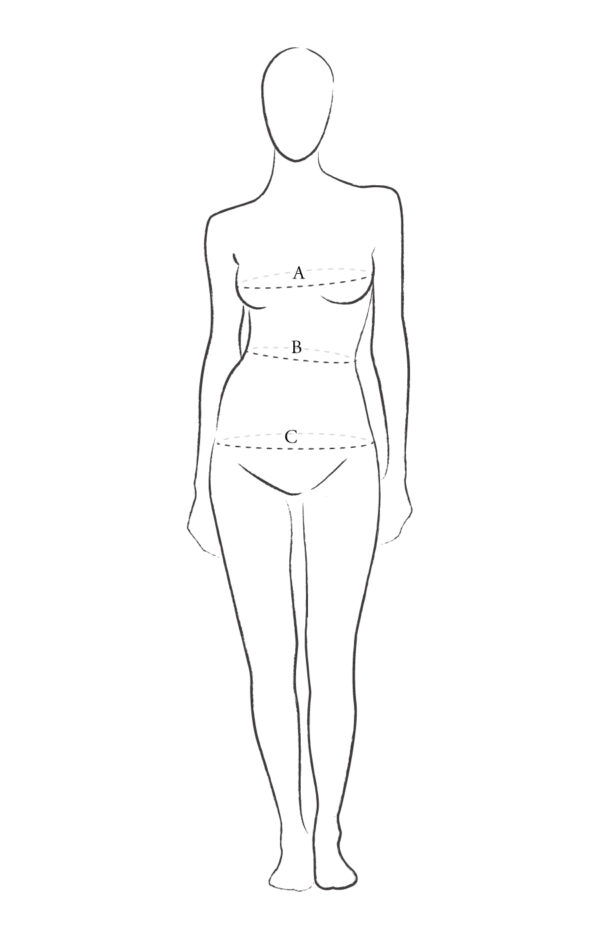 How To Measure
A. Bust Measurement
Measure around armpit to armpit
B. Waist Measurement
Measure around your waistline
C. Hip Measurement
Measure around your hip
Our Size Guides
We provide the average measurements for the brand of each item. Not an individual item measurement.

These size guides are specific to each brand and can be accessed by clicking the size guide accordion under the description on the product page.

This offers information about the brand's average product measurements, such as bust, waist, and hip dimensions, allowing customers to compare with their body measurements.