Let Them Choose
e-Gift Voucher, the gift of choice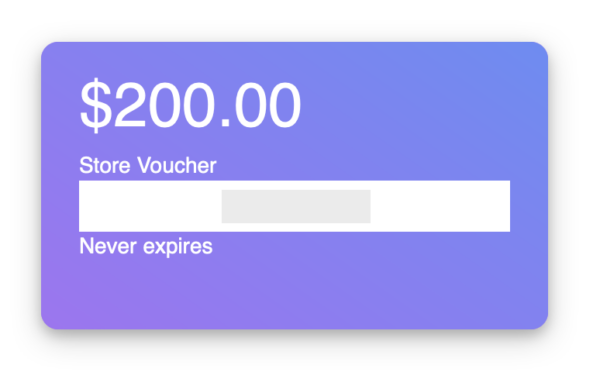 e-Gift Voucher
$50.00 aud – $500.00 aud
Description
Description
Shopping for someone else but not sure what to give them? Give them the gift of choice with a Florence Store digital gift card.
1. Choose the value of the e-Gift card from as little as $50 During Checkout 2. Write your own personalised message 3. Tell us the lucky recipient's email address
Shipping & Returns
Order by 2pm (Mon-Fri) for same-day dispatch! Most parcels delivered in 1-2 days (Mon-Fri).
Shipping from Brisbane, Australia.
Australia Free Express Post Spend $119+
Australia Express Post $9.95
New Zealand Free Shipping Spend $199+
New Zealand Delivery $14.95
United States Free Shipping Spend $249+
United States Delivery $19.95
Rest of World Delivery $19.95
---
We allow for return requests within 14 days of delivery – whether the item doesn't meet your expectations, doesn't suit you, or you simply change your mind.
Wear & Care
We want your Florence Store items to be as timeless as your style and last as long as possible. Please follow the product's care label instructions to avoid any premature wearing of the garment or incidental damage.
How does it work?
1. Choose the value of the e-Gift voucher
2. Proceed to checkout
3. Write your own personalised message
4. Tell us the lucky recipient's email address
5. Complete the purchase, and we'll send an e-Gift Voucher!


When it's time to shop
Use the code to redeem the e-Gift Voucher in the coupon section of our checkout – make sure you enter it!


Where do I find the code?
Check yours or the recipients email for the e-Gift Voucher code
1. e-Gift Vouchers have no expiry. Unused values will not be refunded or attributed to any other transaction 2. e-Gift vouchers can be redeemed against all products only on Florence Store 3. e-Gift Vouchers cannot be redeemed for cash, returned for a refund, have their balances consolidated to a new voucher or be replaced and are not legal tender, account cards, credit or debit cards or securities 4. If your purchase exceeds the value of the e-Gift Vouchers, balance must be paid by cash, debit or credit card 5. If you return any products you have purchased using a e-Gift Vouchers the balance will be credited to you as a credit note and is to be redeemed against subsequent purchases.